David Jeffrey Chesney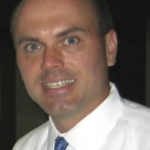 David Jeffrey Chesney, age 54 of Yardley, PA, passed away peacefully on Saturday, July 30, 2022 at his home with his loving family by his side. Born in Bayonne, NJ, David was raised in Bayonne and moved to Yardley 25 years ago.
He was a graduate of Bayonne High School and earned his Bachelor of Science degree in Economics from St. Peter's University in Jersey City. Mr. Chesney was employed as a Portfolio Manager and Director for Merrill Lynch, Plainsboro, NJ for 12 years and as Managing Director for BlackRock in New York City for 16 years. A sports enthusiast and accomplished athlete, David played baseball for the St. Peter's Peacocks and was inducted into the St. Peter's University Hall of Fame in 2017. He is still ranked 8th in career batting average with .339, 3rd in Stolen Bases (66), and was most proud of his 1988 season where he went 24-25 with a .960 Stolen Base Percentage. He was a baseball and basketball coach for his sons and his daughters #1 fan when it came to soccer, lacrosse and field hockey. As a passionate baseball fan, Dave and his wife Linda traveled around the country and visited many MLB Ballparks. As an avid golfer, he was an active member of the Yardley Country Club. Mr. Chesney was also fond of gardening and landscaping and was an admirer of different makes and models of cars.
Preceded in death by his father Stanley and Barbara (Trojan) Chesney, as well as his beloved brother Douglas, grandmother Mary Chesney and his father-in-law Darius F. Thomas. He is survived by his loving wife Linda J. (Thomas) Chesney, sons Eric (fiance Eden), James and Kevin, daughters Kate and Jen, as well as his mother-in-law Germaine Thomas, brother-in-law, Ken Thomas and sisters-in-law, Susan and Diane Thomas and as his Uncle John and Aunt Carol Trojan, and three cousins, Mark, Dan, and Erica Trojan. Dave will be missed by countless colleagues and friends.
Relatives and friends are invited to attend his Memorial Mass at 11:00 AM on Monday, August 8, 2022 at St. John the Evangelist Roman Catholic Church, 752 Big Oak Rd., Morrisville, PA 19067. Friends may gather on August 8th from 9:30 – 11:00 AM at the church.
His interment will be held privately.
In lieu of flowers, memorial contributions, in Dave's name, may be made to one of the following charities:
Fight Colorectal Cancer
https://fightcolorectalcancer.org/
Colorectal Cancer Alliance
https://www.ccalliance.org/
Services and pending and will be announced shortly.
To send flowers to the family or plant a tree in memory of David Jeffrey Chesney, please visit our floral store.