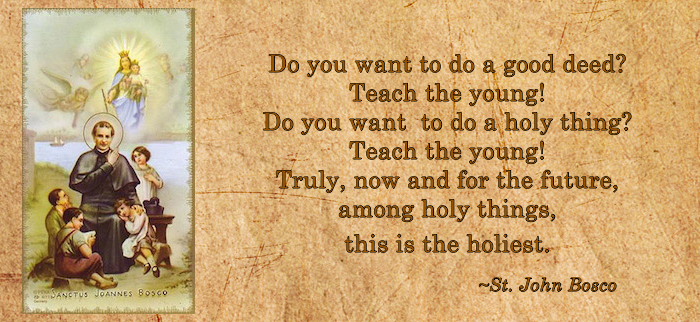 October 17th, 2021
The PREP program here at St. John the Evangelist Parish has an enrollment of 175 students with 14 catechists and almost 20 other volunteers who contribute weekly to this dynamic religious education program. The catechists, adult assistants and teen volunteers are to be commended for their dedication. We were able to take an unusual start to PREP and turn it into a welcoming haven for all.
This year again, the PREP program faced many challenges because of the lingering concern with COVID 19. Many meetings were held with the Pastor and representatives resulting in the current plan. The students attend PREP for in-person learning every week. We are closely following the CDC guidelines concerning COVID 19. By limiting class size, wearing masks and social distancing, we are maintaining a safe learning environment and providing the students with dynamic interaction. The plan is working out even better than we had envisioned thanks to the dedication of so many.
During the week that the students will attend in-person PREP class but the parents are still asked to continue their role as the prima- ry religious educator of their child.
In the document "Declaration on Christian Education" (Gravissimum Educationis) at the Vatican Council II, 1965, it was writ- ten:
"Since parents have given children their life, they are bound by the most serious obligation to educate their offspring and therefore must be recognized as the primary and principal educators. This role in education is so important that only with difficulty can it be supplied where it is lacking. Parents are the ones who must create a family atmosphere animated by love and re- spect for God and man, in which the well-rounded personal and social education of children is fostered. Hence the family is the first school of the social virtues that every society needs."
The Catechists will continue to be in direct communication with the handful of families who are taking advantage of Home-Based Learning based on medical necessity. These students do not attend in-person learning but are home-schooled for as long as the med- ical need exists. Complete lessons and the timeline are available. The Home-Based parents are required to attend in person meetings and submit the requested assignments for proper assessment. The curriculum is taught by the parent and the teacher becomes the mentor.
Yours in Christ,
Barbara Nuzzolo, DRE
P.R.E.P. FEE FOR 2021-2022- $250.00 PER CHILD
COMPLETE ONE REGISTRATION FORM PER FAMILY. SIMPLY LOG ON TO THE WEBSITE AND FOLLOW THE INSTRUCTIONS.