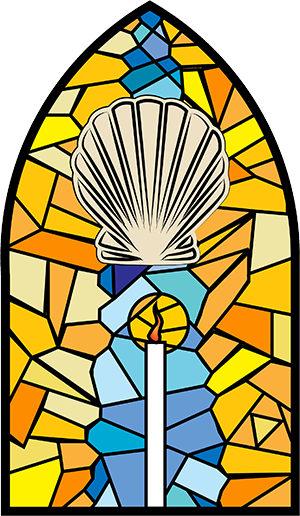 "Holy Baptism is the basis of the whole Christian life, the gateway to life in the Spirit, and the door which gives access to the other sacraments. Through Baptism we are freed from sin and reborn as sons of God; we become members of Christ, are incorporated into the Church and made sharers of her mission: 'Baptism is the sacrament of regeneration through water in the word.'
This sacrament is called Baptism, after the central rite by which it is carried out: to baptize (Greek baptize in) means to "plunge" or "immerse"; the "plunge" into the water symbolizes the catechumen's burial into Christ's death, from which he rises up by resurrection with him, as "a new creature."
This sacrament is also called "the washing of regeneration and renewal by the Holy Spirit," for it signifies and actually brings about the birth of water and the Spirit without which no one "can enter the kingdom of God."
"This bath is called enlightenment, because those who receive this [catechetical] instruction are enlightened in their understanding . . . ."8 Having received in Baptism the Word, "the true light that enlightens every man," the person baptized has been "enlightened," he becomes a "son of light," indeed, he becomes "light" himself:
Catechism of the Catholic Church 1213-1216 for full treatment click here.
Baptisms at Saint John the Evangelist Parish
Baptisms are celebrated on the 1st and 3rd Sundays of the month (unless noted otherwise in the Bulletin) in the Church at 1:00 p.m.
Pre-Jordan Catechesis
Parents are required to attend a Pre-Jordan class. They are held to instruct parents on the importance of Baptism as a sacramental sign of the Christian Church and to highlight their role in the faith development of their child. Although parents only need to attend the Pre-Jordan class for their first child, a particular situation may arise which may require parents to attend further classes (e.g. – non-participation at Sunday Mass each week).
God Parent Information
Each child to be baptized is to have at least one God Parent. If having two their must be a God-Father and God-Mother. The God Parents must be practicing Catholics. One of the witnesses may be a Christian Witness – a baptized member of another Christian denomination.
In order for a person to be eligible to be a God Parent he/she must: