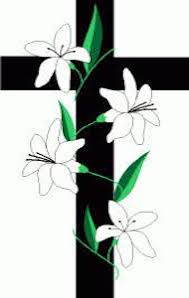 The Funeral Liturgy Assistance Ministry comforts family members who have lost a loved one.
We offer help in planning the funeral liturgy along with one on one support for the bereaved. Immediately after a death, a member of this group contacts the family to offer condolences and extend help in planning the liturgy.
Ten days after the funeral we contact the family again to see how they are doing and, again, offer support and assistance as needed.
We refer family members to other support groups. Training and materials are provided to help them bring comfort and help to the newly bereaved.
Contact: Rosemary Goode, 215-493-7424
Patron Saint of a Happy and Holy Death
Saint Joseph is credited as the patron saint of dying people, patron of a happy death, and patron of a holy death. Catholic tradition holds that St. Joseph died a happy death in the arms of Jesus and Mary. He is a model of a person that can lead a pious and obedient life and received saving grace at the moment of death, thus a "holy death".