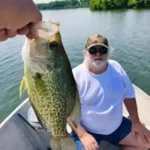 Our dear brother, Joseph M. Rinkus, passed away on Sunday, May 1st, 2022.
He was born in Sunbury, PA on December 10th, 1955. he was the fourth son of his loving parents Robert G. And Alberta M. Rinkus who recently passed away in 2020. He also lost the love of his life, Doreen Brands, who passed away in 2021. He is survived by his siblings, Robert J.(BethAnn), Richard (Linda), John (Alicia), Michael, Suzanne Bancroft (Douglas), Frances Girton (Edward), and many Nieces and Nephews, Aunts, Uncles and Cousins whom he dearly loved.
He was the most generous, kind and compassionate person and was always ready to lend a hand to anyone in need. He was an avid outdoorsman and loved fishing and hunting and spending time at his favorite place, the Penn Warner Club. He loved all animals and took in many strays over the years.
He was a retired union electrician from IBEW local 269 out of Trenton, NJ, where he worked for the past 30 years.
Joe will be greatly missed by all who knew him. He was quick witted and always ready with a joke or a funny story. Although he would not share it, he was a talented artist and was very well read. He valued and collected many good books over his lifetime. He shared much of his insights and wisdom with his nieces and nephews and they appreciated his kindness.
Joe will be laid to rest on Saturday, May 14th. His Services will be held at Saint John the Evangelist RC Church, 752 Big Oak Road, Yardley, PA 19067. Callers will be received from 9:30 AM to 10:30 AM with his mass to follow at 10:30 AM. His burial is private and will be held at Resurrection Cemetery in Bensalem, PA.