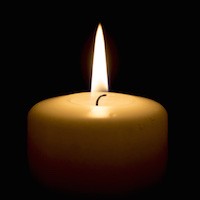 Levittown – Elaine R. Newman of Levittown, PA died on Sunday January 3, 2021 at her residence. She was 89.
Born in Trenton, NJ, daughter of the late John W. and Ruth Crouthamel Batt, she was formerly a long time Yardley resident.
A graduate of Morrisville High School, Elaine went on to become a Registered Radiology Technician. She later became the administrative secretary at Yardley Medical, where she worked for 35 years.
Elaine was a member of St. John the Evangelist Parish in Lower Makefield and an ardent member of MADD.
Wife of the late John F. Newman, Jr. and mother of the late John F. Newman, III,
she is survived by her son and daughter-in-law, Gregg and Katherine Newman of Levittown, PA, two grandchildren, Gregg Newman, Jr. and Melissa Newman and four great grandchildren, Kylie, Jaiden, Lucas and Penelope.
Her Funeral Mass will be celebrated at 9:30am on Monday, January 11, 2021, at St. John the Evangelist church, where friends may call from 9am. Interment will follow at the St. Ignatius Cemetery in Yardley.
Services will be Live Streamed at stjohnpa.org, go to Live Stream Mass.
Published in Bucks County Courier Times from Jan. 5 to Jan. 6, 2021.