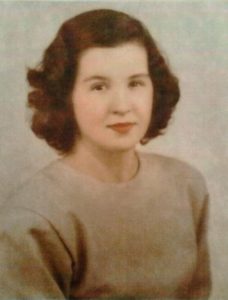 Virginia (Farr) Corsi, 89, of Morrisville, formerly of Yardley, Bucks County, passed away peacefully on November 29, 2019, at home surrounded by her loving family. Born in Philadelphia in 1930, Virginia was the eldest daughter of the late John W. and Amelia (Nichols) Farr, Germantown, Pa. and mother of the late Andrew and Augustine Corsi.
Virginia grew up in Philadelphia and spent many fond summers as a child on her grandparents' farm in Hilltown, Bucks County. She graduated from Raven Hill Academy, Philadelphia. Before marrying, Virginia worked 10 years in medical research at Jefferson Medical College of Philadelphia, Children's Hospital, and Pennsylvania Hospital, Philadelphia. Her research included work for the Army.  She also attended the American Drafting School in Philadelphia.
Virginia loved art, music, poetry and her flower garden. She volunteered to raise funds for the American Red Cross and the American Cancer Society campaigns. Virginia enjoyed spending time with her children and grandchildren. Virginia was the loving mother of seven children. She is survived by: Son, Stephen J., of Morrisville, Pa., daughters, Ann E. Chubb, of Morrisville, Joanne A., wife of David B. Pendleton, of Trappe, Pa., Caroline V., wife of Ronald Williams of Warminster, Pa., and Charlotte M., wife of William Fitch of Fairless Hills, Pa. Grandchildren; Emily Ann Chubb, Rebecca A. Williams, Sarah C. Nem, Nicholas and Catherine Williams, Christopher M. and Andrew J. Pendleton and great-grandson Jordan A. Caruso. And several nieces and nephews.
Her Funeral Mass will be celebrated at St. John the Evangelist Catholic Church, Morrisville, followed by her interment in Holy Trinity Cemetery, Yardley. In lieu of flowers, donations may be made to the Arbor Day Foundation.