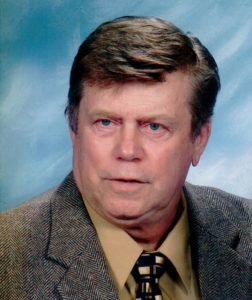 Stanley "Bud" J. Jaslar, age 77 of Morrisville, PA, passed away peacefully on July 19, 2019 at his home, surrounded by his loving family. Born in Wilkes-Barre, PA to the late Stanley and Lillian (Birmer) Jaslar, he has resided in the area for over 50 years. 
Mr. Jaslar served in the US Army from 1960 to 1963. After that, he was employed by the state of New Jersey as a System Analyst for 26 years. This is around the time that he also met the love of his life, Nancy (Finnegan) Jaslar. 
Stanley loved to hunt and fish in his spare time. He enjoyed spending time in the mountains target shooting, quading, blueberry and apple picking with his wife, children and grandchildren.  He also enjoyed crabbing and clamming with his brothers and children during the summer. Stan had a special devotion to our Blessed Mother.
Mr. Jaslar is preceded in death by his brother John Barry Jaslar. He is survived by his loving wife, Nancy Jaslar, his children, Virginia Jaslar, Michelle (Keith) Dixon, Karen (Charles) O'Brien, Stanley (Christine) Jaslar Jr., and Kenneth (Alexandra) Jaslar, his brother Carl Jaslar and 13 cherished grandchildren, Colin, Isabelle, Timothy, Ian, Rebecca, Jenna, Morgan, Moira, Nolan, Ethan, Jake, Sofia and Tara, along with several nieces and nephews. 
Relatives and friends are invited to attend his funeral mass at 9:30 AM on Tuesday, July 30, 2019 at the St. John the Evangelist Roman Catholic Church, 752 Big Oak Rd, Morrisville, PA 19067. His interment will follow in Washington Crossing National Cemetery, Newtown, PA.   
Friends may call Monday, July 29, 2019 from 6- 8 PM at the J. Allen Hooper Funeral Chapel, 41 W. Trenton Ave., Morrisville, PA  19067, and on Tuesday, July 30, 2019 from 8 – 9 AM at the funeral home before we process to the church. 
In lieu of flowers, memorial contributions, in Stanley's name, may be made to the St. Jude's Children's Research Hospital (http://www.stjude.org/).