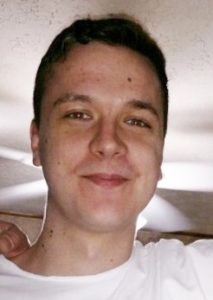 Troy M. Pereira of Falls Township, PA, died on Thursday July 4, 2019.
Born in Princeton, NJ, he was a life long area resident.
Troy was a warehouse logistics specialist for H&M in Burlington, NJ. A graduate of Pennsbury High School, Troy attended Temple University Fox School of Business. Growing up Troy was a gifted athlete, playing for the Morrisville Little League, Morrisville Babe Ruth and Morrisville Bull Dog Football (Lower Makefield Football Association). Troy was a member of the Championship Pennsbury Men's Volleyball Team which qualified for the State Volleyball Championship playoffs in 2013. He was a gifted student, a kind soul, considerate and loved by all.
He is survived by his parents, Matthew A. Pereira, and Kathleen Holder Hirko and her husband, Jeffrey Hirko; brother, Kyle Pereira; sister, Chelsea Pereira; grandparents, Thomas and Kathleen Holder; his girlfriend, Amanda Grzadzielewski and her son, Jacob Yansick; niece, Amaya Melendez, and many aunts, uncles and cousins. He was the grandson of the late Kathleen Holder and the late Percival and Janice Pereira.
Friends and Family are invited to call from 4 pm to 8 pm Wednesday at the FitzGerald-Sommer Funeral Home, 17 S. Delaware Avenue (River Road), Yardley, PA. His Funeral Mass will be celebrated at 10:30 am Thursday at St. John the Evangelist Church, 752 Big Oak Road, Morrisville, PA. Interment will be at 10:30 am on Saturday at St. Ignatius Cemetery Columbarium, Yardley, PA