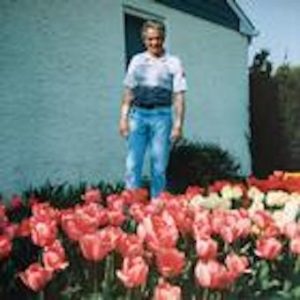 Stuart E. Gray of Morrisville, devoted husband, loving father, and proud grandfather, died peacefully on Sunday, Jan. 15, 2017, at Chandler Hall Hospice in Newtown.
Born Aug. 17, 1938, in Brooklyn, N.Y., he was one of the first residents of Levittown.
Stuart graduated from Trenton Catholic in 1957, and was the owner of Denver Drywall for over 50 years.
He was a proud member of the United States Army Reserves from 1961-1967.
He was a lover of travel, vintage corvettes, western movies, the Phillies, the Brooklyn Dodgers, bowling, and gardening.
He was a skilled artist and storyteller. He entertained all that knew him with his colorful stories.
He is survived by his wife of 46 years, Paulette Fillman Gray; son, R. Lee, his wife, Jennifer, and their son, Simon, of Holland; his daughter, Victoria, her husband, Sean, and their son, Paul, of Philadelphia; three brothers, Gordon, of Stockton, N.J., Charles, of W. Trenton, N.J., and John and his wife, Linda, of Pipersville; and five nieces and nephews.
A Mass of Christian Burial will be celebrated 10 a.m. Saturday, Jan. 21, at St. John the Evangelist Catholic Church, 752 Big Oak Rd., Morrisville, Pa., where the visitation will be from 9 a.m. until the time of the mass at the church.
In lieu of flowers, memorial contributions may be made to the St. Francis Cabrini Food Bank, 325 S. Oxford Valley Rd., Fairless Hills, PA 19030.
For further information or to send condolences, visit the funeral home's Web site listed below. Garefino Funeral Home, Lambertville, N.J.