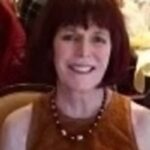 Earlene Frances (Reap) Selk
Earlene Frances (Reap) Selk, a long-time resident of Levitown and Yardley Pa, passed away on February 5, 2022.
Earlene graduated from Bishop Conwell High School and LaSalle University, with a BS degree in Nursing with honors. She received a Certification in Oncology Nursing and worked in various hospitals in Bucks County and Philadelphia.
Earlene relished the arts and was passionate about music, design, fashion, and travel. She was a gifted gardener and a tennis enthusiast.
Earlene is the daughter of the late Ruth M. Reap and Attorney Thomas Anthony Reap Jr. She is survived by her husband Dr.Jeffrey Selk; sister Brenda Thompson; nieces Mariah Vink and Meredith Becht; grandnephews Gavin, Colin and Nolan Vink; and grandniece Keira Becht.
The family will receive guests on Thursday evening, February 10, 2022 from 7-8 PM at the J. Allen Hooper Funeral Chapel, 41 W. Trenton Ave., Morrisville, PA 19067.
Relatives and friends are invited to celebrate her Memorial Mass on Friday, February 11, 2022 at 10:15 AM at St. John the Evangelist Roman Catholic Church, 752 Big Oak Road, Morrisville, PA 19067. Her interment will be held privately.
In lieu of flowers, the family requests memorial contributions, in Mrs. Selk's name, be made to the American Kidney Fund, 11921 Rockville Pike #300, Rockville, MD 20852 (www.kidneyfund.org).