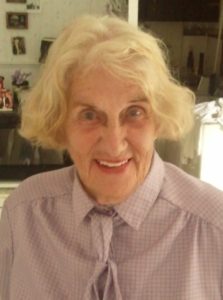 Florence C. Kent of Falls Township, PA died on Tuesday September 17, 2019 at her home. She was 97.
Born in Tottenville, NY, daughter of the late Harold and Margaret Morehouse Ward, she resided in Falls Twp. for the past 62 years.
Florence embraced her role as wife and mother in the growing Bucks County
community. In addition to raising her family, she worked in real estate and was active in the many activities at her church, St. John the Evangelist.
A private family funeral is planned with services at St. John the Evangelist Church and burial at St. Ignatius Cemetery.
In lieu of flowers, memorial contributions may be to Alzheimer's Association Delaware Valley Chapter, .