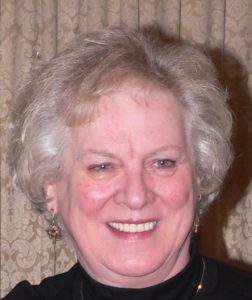 Helen Monteleone of Lower Makefield Township, PA passed away peacefully at the age of 80 on Saturday, June 8th, 2019, surrounded by loved ones.
Born in New York, NY, daughter of the late John and Sally Connors, wife of the late Gaetano Monteleone, she resided in Lower Makefield for the past 43 years. Helen's faith and her family were the cornerstones of her life, and she was a devout member of St. John the Evangelist Parish in Lower Makefield.
Beloved wife, mother, sister, grandmother and friend, she is survived by her three sons and daughters-in-law, Philip and Robin Monteleone of Fayetteville, NY, John and Carolyn Monteleone of Haddonfield, NJ, and Gaetano and Ria Monteleone of Morgantown, WV; two daughters and a son-in-law, Christine and Stewart Smith of Lansdale, PA, and Patricia Murphy of Collegeville, PA; brother John Connors of San Antonio, TX; preceded in death by sister Mary Greene. Helen leaves behind 13 grandchildren who have voted her the best Nana ever. She loved them beyond measure: Veronica, Emily, Andrew, Annelise, Sarah, Nina, Patti, Abigail, Sean, Hanna, Colleen, Gaetano, and Olivia.
Friends may help celebrate her life at St. John the Evangelist Church, 752 Big Oak Road, Morrisville, PA , from 12:00 to 12:45 PM on Friday, June 14th, with her funeral Mass being celebrated at 1:00 PM. In lieu of flowers, donations can be made in Helen's honor to the Alzheimer's Association https://www.alz.org/.