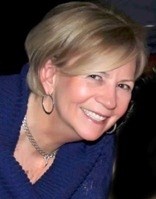 Jean M. Boyle (Hess), born April 16, 1952, died peacefully at home, on April 27, 2021, surrounded by her loving family. She is survived by her son, John P. Boyle Jr., her siblings, Cathleen Voelker, John Hess, Donald, James (Marybeth), Thomas (Sharon), Robert, Patrick (Andrea), Michael (Julie) and her sisters in law Margret Mary Moschouris (George), Elizabeth Passman (Grant), Regina Cunningham (James), and her nieces and nephews. She was pre-deceased by her beloved husband, John Patrick Boyle, her parents, John and Regina Hess, her in laws, John and Margret O. Boyle, her sisters in law Barbara Hess, Maryanne Hess, and Jeanne Hess, and her brothers in law, Joseph Voelker, Timothy Boyle and James Boyle.
Jean graduated from Bishop Conwell High School before attending nursing school at St. Francis Hospital in Trenton New Jersey. After nursing school, Jean attained her Bachelor of Science from Philadelphia University. At St. Francis Hospital, Jean administered compassionate patient care on a busy surgical floor. As a senior manager at Independence Blue Cross in Philadelphia in the appeals department, Jean found renewed purpose in helping patients navigate the complexities of insurance coverage.
After retiring, Jean spent her time volunteering at Holy Trinity Food Pantry in Morrisville, attending to family, dancing, and traveling including taking trips to the beach with a multitude of friends. Jean cherished her family and friends, and she found companionship after retirement in the company of George Del Rossi, whom she adored. Taken from the world too soon, Jean will be missed by all the people who were fortunate to feel her love.
Family and friends are invited to call from 9:30 until 10:30 a.m. on Monday, May 3rd at St. John the Evangelist Church, 752 Big Oak Road, Morrisville where her funeral Mass will be celebrated at 10:30 a.m. Rite of Committal will follow at Resurrection Cemetery.
Jean's funeral Mass will also be live streamed at https://stjohnpa.org/live-stream-mass/
In lieu of flowers, please make donations in Jean's name to Holy Trinity Food Pantry, Attn: Monsignor Eckert, 201 North Pennsylvania Avenue, Morrisville, PA 19067.