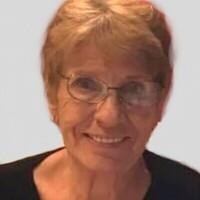 Elizabeth M. Norton passed away on Monday, January 18, 2021 at the Hospital of the University of Pennsylvania in Philadelphia. She was 79 years of age, just a few weeks away from her 80th birthday celebration.
She grew up in Queens, New York with her 8 brothers and sisters, who she helped raised after the loss of her father at the age of 14.
A strong-willed woman, she worked hard all of her life. If there was something that needed to be done, Elizabeth was the one to call. And she would help, every single time.
After she was married, Elizabeth and her husband, Fred, moved to Bucks County, Pennsylvania There she founded and grew Cleaning Concepts of Yardley into a successful small business that ran for 30 years. Later, when Fred fell ill with rheumatoid arthritis and lupus, she cared for him for many years, lovingly, until he left us all in 2004.
Always full of energy, even though she was suffering with Leukemia, Mrs. Norton loved to go to R.J. Bagel's in Morrisville everyday to get her coffee and a bagel. She often got a second coffee to keep in the fridge and heat up later. A devoted and loving grandmother to two she loved spoiling her grandchildren and will be dearly missed by both of them.
Family and friends are invited to call on Saturday, January 23rd from 9:30 until 10:00 at Saint John the Evangelist Church, 752 Big Oak Road, Morrisville, where her funeral mass will be celebrated at 10:00 am. The Rite of Committal will follow in Newtown Cemetery, Newtown.