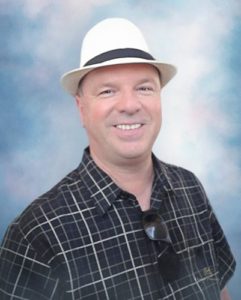 Gary M. Gladwell, Jr., age 61 of Morrisville, PA, passed away peacefully on Friday, June 5, 2020 at his home, surrounded by his loving family.
Born in Trenton, NJ, Gary lived in Newtown before moving to Morrisville in 1993.  Gary was a Realtor, currently working, for the past 3 years, with Berkshire Hathaway Fox & Roach Realtors in Lower Makefield.  Prior to working as a Realtor, Gary worked in the banking and mortgage industry for many years.  He also owned an Italian restaurant in the late 1980s and early 1990s that had the first wood-burning pizza oven in Bucks County.
He was a parishioner of St. John the Evangelist Roman Catholic Church in Morrisville, where he served as a lector.  Gary was a member of the National, PA, NJ, and Bucks County Associations of Realtors, and he was a PIAA Basketball official.  He grew up playing baseball, basketball, and soccer in Lawrence, NJ.  One of his proudest moments was winning the high school State Soccer championship in 1976. He enjoyed cooking and grilling, watching the Food Network and HGTV.  He was an avid sports fan, rooting for all the Philadelphia teams, especially the Eagles.  When he married Anne, he became an honorary Penn Stater and was a huge fan of all things Penn State, and enjoyed many football games tailgating and celebrating with our PSU family.  He also coached soccer and basketball at St. Johns for many years.  Gary loved spending time at his home at the Jersey Shore where the annual Atlantic City air show was the highlight of his summer.
Son of the late Gary M. Gladwell, Sr., he is survived by his loving wife of 33 years, Anne Vidunas-Gladwell, his beloved daughter Caitlin R. Gladwell of Morrisville and her boyfriend Max Feldscher, Gary's mother Rose M. Gladwell, two brothers and a sister-in-law Jeffrey and Carolyn Gladwell of Coachella, CA and John Gladwell of Lawrenceville, NJ, his sister and brother-in-law Tracey and Carlo Conrad of Edison, NJ, his dog Bella, and many nieces, nephews, great-nieces and great-nephews.
His Funeral Mass and burial in Newtown Cemetery will be held privately at the convenience of the family.
Memorial contributions in his name may be made to Philly Friends of V, www.phillyfriendsofV.org/donate-now/