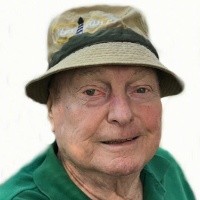 Leonard L Stich, age 89 of Morrisville passed away at home on July 14, 2019 surrounded by family.
Born in Lancaster, Wisconsin to Joseph and Viola Stich, he was preceded in death by the love of his life, Joan Leibfried, also of Lancaster, they were married for 62 years. He was a loving father to Jeff (Connie), Lori Cantrell (Mike), and Mary Cantlin (Scott). He is also survived by eight grandchildren, and thirteen great-grandchildren.
Leonard received a degree in Mining Engineering. His career took him to the Copper Mines of Chile, the Iron Ore Ranges of Northern Minnesota, and eventually relocated him to US Steel Fairless Works in Pennsylvania.
A devoted patriarch, he was a man of great faith who loved the Lord. An example of the greatest generation, he served in the U.S. Army. High principles and standards were the essence of his character.
Len was a hardworking man who never forgot his Wisconsin roots. He was a talented woodworker, who enjoyed fishing with his grandchildren. He will forever be remembered for his
wit, generosity, and selfless nature.
Family and friends are invited to attend his funeral Mass at 10 a.m. on Friday at St. John the Evangelist Church, 752 Big Oak Road, Morrisville. Interment will be private. There are no calling hours prior to the Mass.